In this blog, we share the story of Signi Zoekhonden ("Signi Search Dogs"), which we support through annual donations. Last Saturday (February 11th, 2023), a team of Signi Zoekhonden arrived in Hatay in Turkey to help search for earthquake victims.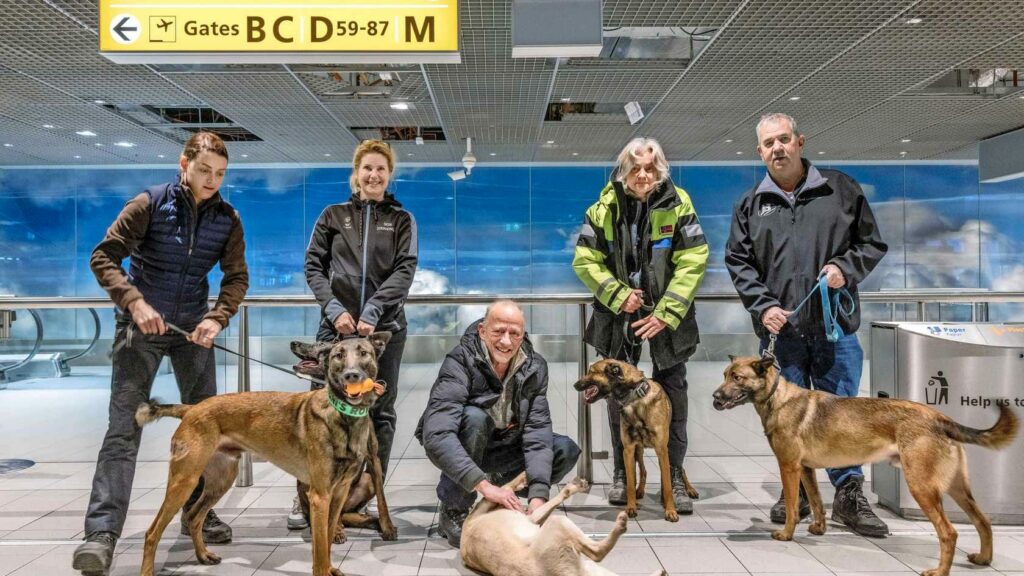 After several flights and a bus ride, 5 search dogs and 5 handlers arrived on Saturday evening and started searching immediately. After searching the entire night, the Signi team set up a base camp on Sunday morning. Several tents and kennels will be their sleeping setup for the next several days. The team will return to the Netherlands next Saturday (February 18th, 2023).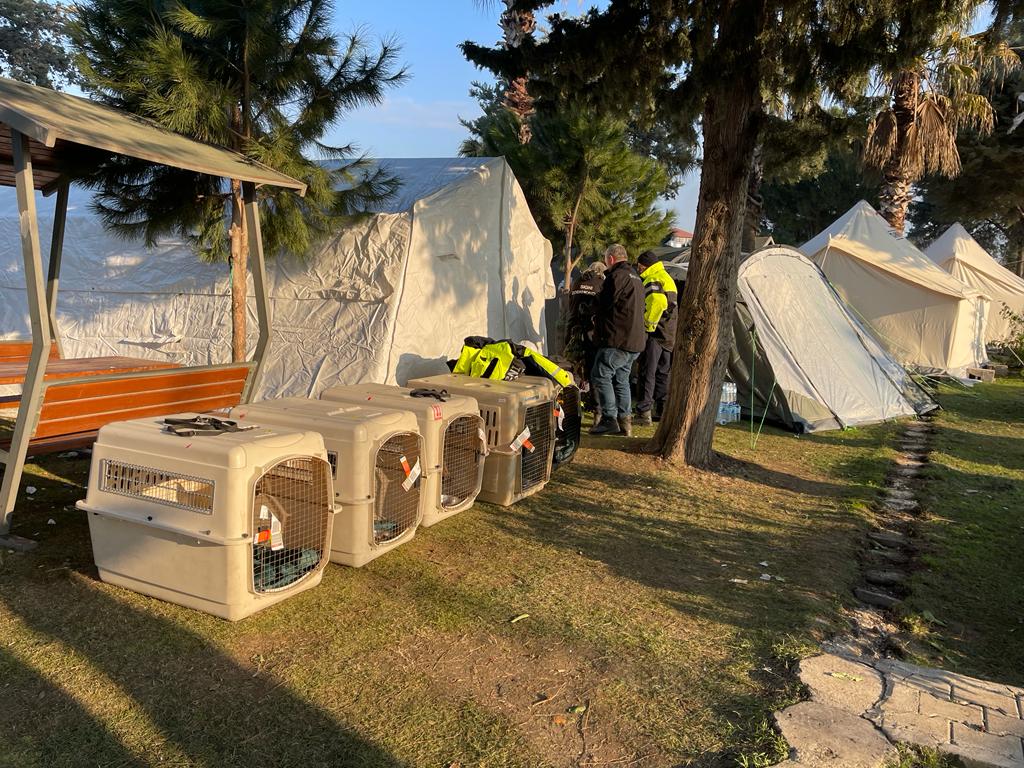 What is Signi Zoekhonden?
Signi Zoekhonden is an organization that trains search dogs and helps in the search for missing people. During most of the year, their searches are in The Netherlands and surrounding areas. They also provide help in disaster zones. Their operation in Turkey is the tenth time that Esther, founder of Signi Zoekhonden, is helping in the search for victims in a disaster zone. Previously, she has provided aid in a.o. China, Japan, and Haïti.
Update of the search
Between their arrival and Monday morning, the Signi team was able to locate 30 people below the debris. Finding survivors is becoming less and less likely as the days continue to pass. Nonetheless, finding deceased people helps to bring closure to surviving family and friends.
Search tactics
The Signi team searches in bursts of 10 minutes. 10 minutes searching, 10 minutes rest. This allows the dogs to take a break as well. Searching can be dangerous, given the instability of debris and collapsed buildings. The team has to take great care during the entire operation.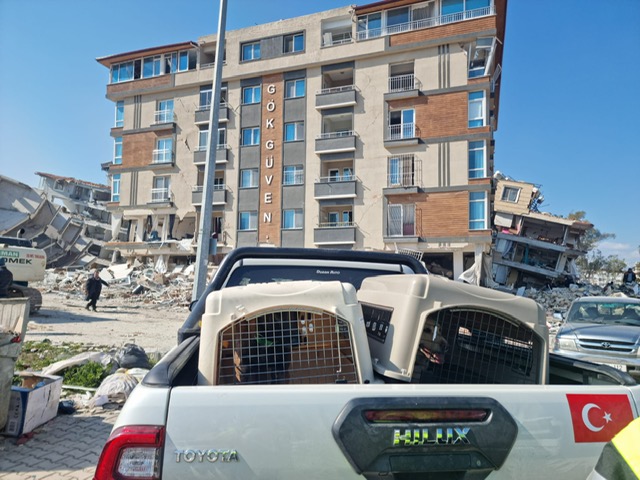 Update February 14th
The search continues, though sadly one of the search dogs "Salto" has injured his paw while searching in the debris. Thanks to the veterinary experience of handlers in the Signi team, Salto's paw could be treated and sutured on the spot. He needs to recover though, so Salto is no longer able to help in the search. Fortunately, the other four dogs can continue to search for earthquake victims.
Update February 16th
The search in Hatay, Turkey continues – day and night. There are indications that collapsed buildings may soon be further demolished to start clearing out the area. Signi and other organizations are trying their best to find more earthquake victims before this happens.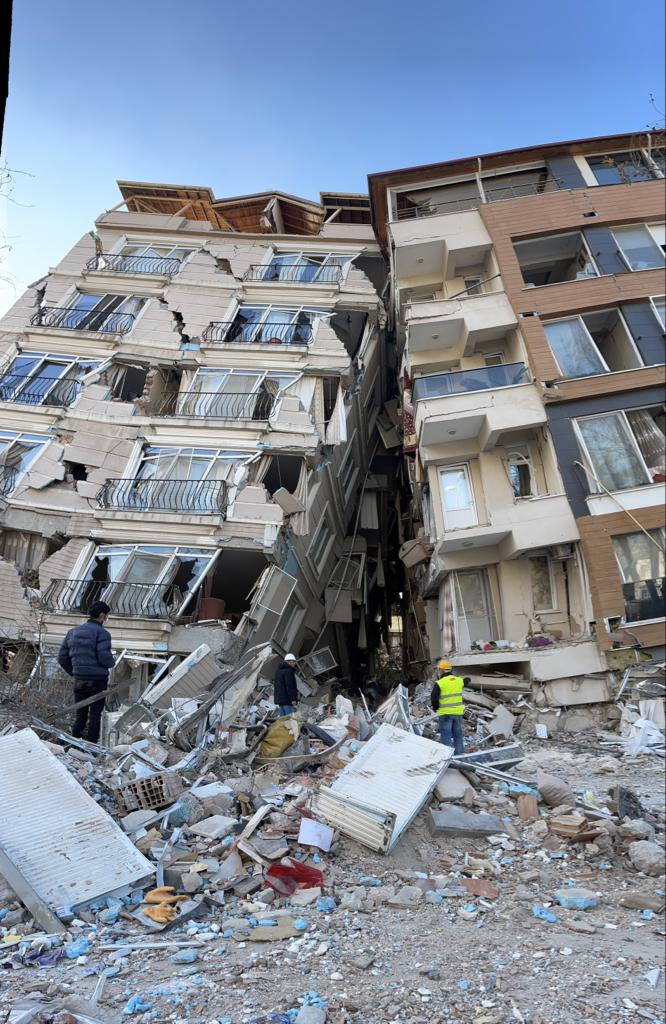 The chances of finding survivors are now incredibly low. Nonetheless, finding deceased people is very important as well, so that surviving friends and relatives may find closure. During their search last night, the Signi team located another 24 earthquake victims.
While searching for victims, the Signi team closely collaborates with other search teams from international and Turkish organizations. It's inspiring to see how so many people from different nationalities come together in this display of humanity and care.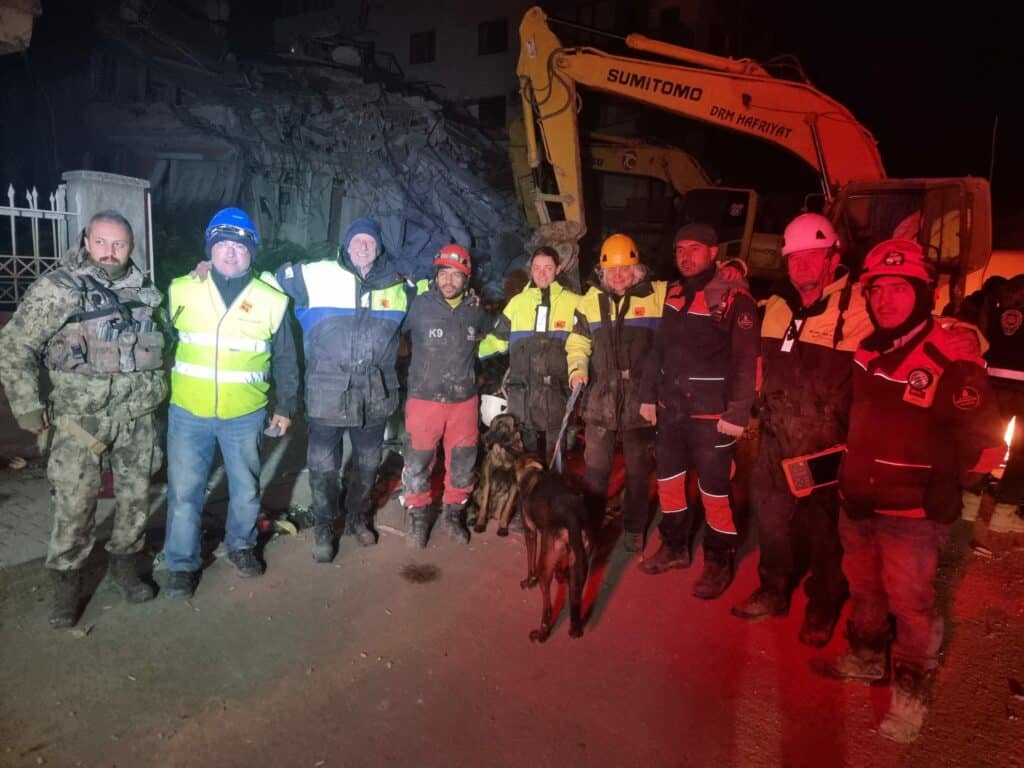 After 5 days and nights of searching, tiredness is starting to show for both the handlers and their search dogs. Nonetheless, there's a positive energy around the camp. Everyone involved enjoys some well-deserved rest at strategic moments. Today will be the last day of their search. Then it's time for the team to return home to the Netherlands.
How to help
If you're interested in helping Signi Zoekhonden with their search in Turkey, your financial support – no matter how big or small – is hugely appreciated. You can make a donation using the following link: https://www.zoekhonden.com/donaties/
More info at
https://www.rd.nl/artikel/1009097-zoekhonden-van-signi-vinden-30-lichamen-onder-puin-in-hatay
https://www.ed.nl/gemert-bakel/hondenteam-uit-de-rips-gaat-in-zuid-turkije-zoeken-naar-overlevenden-en-naar-lijken~ad81c034/
https://www.rd.nl/artikel/1008120-zoekhonden-van-signi-speuren-na-aardbeving-in-turkije-en-syrie-naar-doden
https://www.omroepbrabant.nl/nieuws/4227637/speurhonden-van-signi-naar-zwaar-getroffen-gebied-in-turkije